Professor Mohsen Mohebi was born into a religious family in 1951. He was a literature graduated from Alavi and Daar-al-fonoon High School. Although he was originally an Economics student at Shiraz University, he later changed his field of study to law at the University of Tehran upon his father and friends' advice. In 1973, he graduated in the field of law from the University of Tehran, and after almost two years, was employed in Bank Meli, Iran.
He continued his post-graduate studies (LL.M. degree) in the field of Private Law at Shahid Beheshti University (former National University). The younger Mohsen Mohebi, initially, worked on his master thesis (Reservation) under Professor Sayyed Hasan Emami's observation. However, after the Islamic Revolution and the Cultural Revolution in Iran, changed his master thesis title to "Legal Aspects of Letters of Credit," which was very innovative topic at the time, under Professor Mahdi Shahidi's supervision. He finally graduated in 1984.
In 1982, the monitoring, coordination and planning of Iranian claims before the Iran-United States Claims Tribunal was assigned to the Bureau of International Legal Services (BILS) (affiliated with the Prime Minister, and then President). In those years, Mohsen Mohebi was in charge of preparing Bank Meli's Iranian statements of claim, and defense before the Iran-United States Claims Tribunal. After his triumph in one the banking claims before the Iran-United States Claims Tribunal, he was called to cooperate with BILS in early 1983 which lasted for nearly 22 years. Following this, he was appointed as Claims Manager and then as Legal Deputy of BILS.
In 1990, he was appointed as Head of The Hague Branch of BILS, and worked closely with the Tribunal in the Hague. At the same time, he continued a Ph.D. course at Louvain-la-Neuve University, one of the most prominent universities in Europe, ranked amongst Oxford, Cambridge and the Max Planck Institute, and graduated in 1995, after 5 years. His dissertation titled 'The International Law Character of the Iran-United States Claims Tribunal (Developments in International Law)' was supervised by Professor Fronsio Riguaa, a prominent university professor of International Law, and a member of the International Law Institute, which was accepted with the highest grade and praised by the jury.
During summer of the same year, he also attended various courses at the Hague Academy of International Law with the purpose of improving his knowledge of International Law.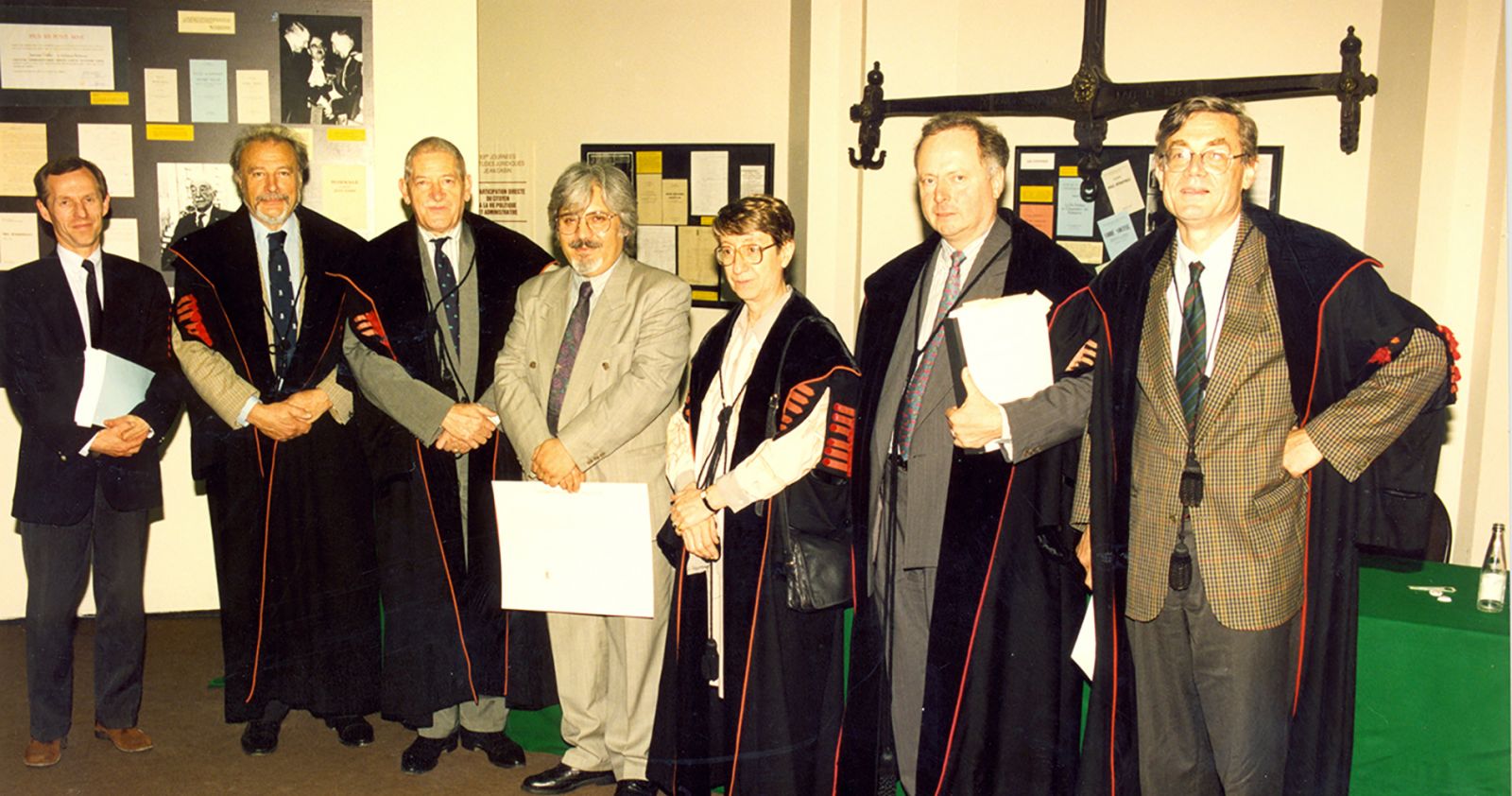 Professor Mohebi, as Legal Deputy of BILS, played a prominent role in the establishment and development of the 'International Law Review' that was first published by BILS in 1985. He acted as Editor-in-Chief and translated many international documents published under the innovative section of 'international documents.'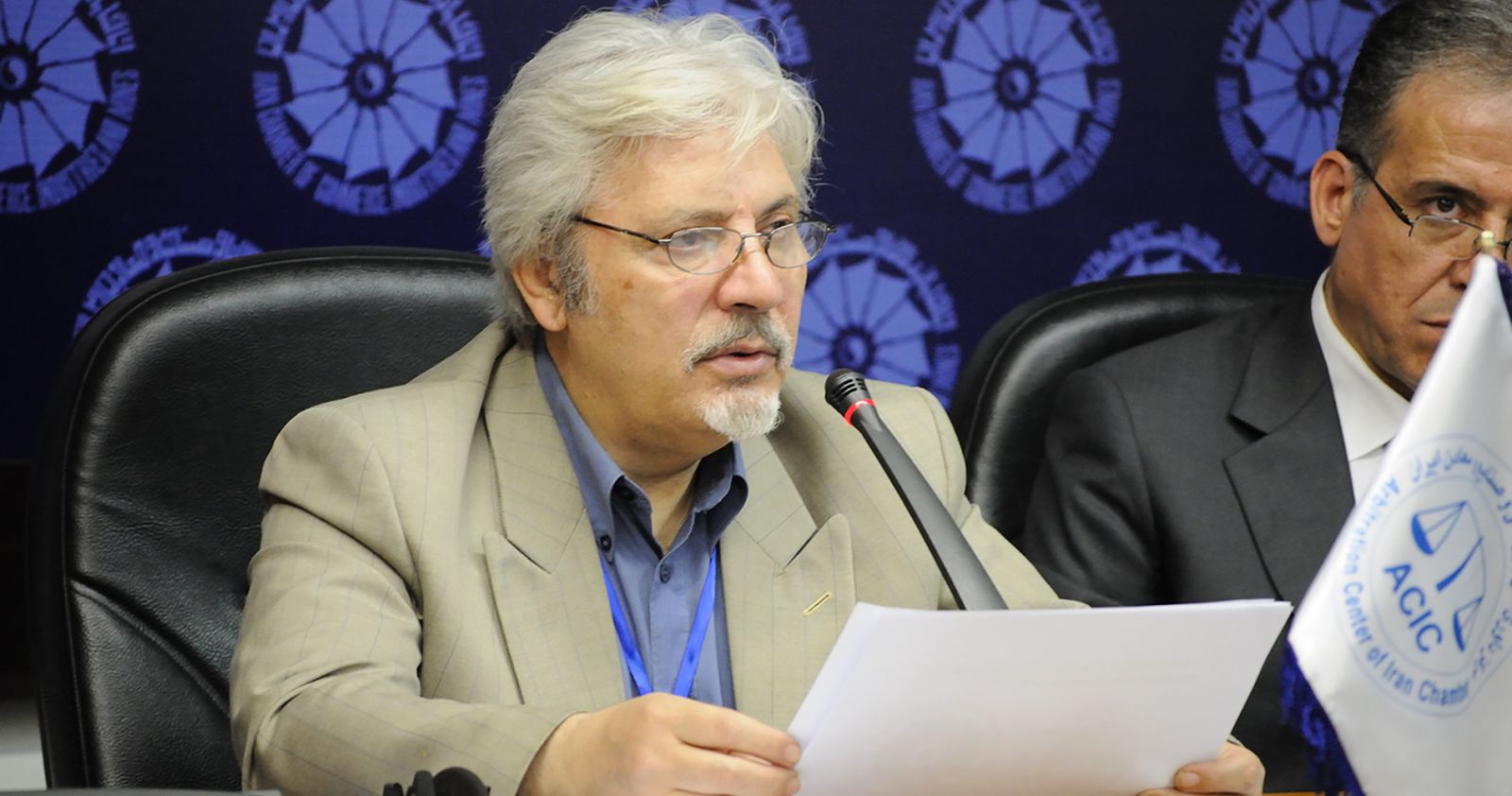 In 1997, he returned from the Hague and decided to focus his efforts on academic and research activities, and consequently quit his executive roles. At the same time, he has written and translated over 60 articles in the fields of international law, international arbitration, banking law and philosophy of international law in Persian and English. Professor Mohebi also has many publications in literature, poetry and literary criticism.
The prominent Kluwer Law Publication in 2000, published the 'Iran-United State Tribunal' book authored by Professor Mohebi in English. This book was translated and published later in 2003 by Professor Mohammad Habibi titled, 'Iran-United States Tribunal: Nature, Jurisdiction, and Framework.' A collection of articles on Algerian statements, Arbitration and State-owned Entities, Arbitration System of International Chamber of Commerce, Lessons from Oil and Gas Law and the Philosophy of International Law are just a few titles of his publications.
Professor Mohebi was the research deputy of the Center for Dialogue among Civilizations in 1999, and was one the authors and translators of 'Danesh Gostar' Encyclopedia, in which his brief biography has been published.
He became a member of the Permanent Court of Arbitration (PCA) from 2015 until now, and has served as the Iranian member of the International Court of Arbitration of ICC (Paris) for years. Additionally, in 2017 he was appointed as an honorary member of the ICC. Mohsen Mohebi is the pioneer of developing and promoting arbitration in Iran, particularly international arbitration and has been appointed as the Secretary-General of the Arbitration Center of Iran Chamber (ACIC) since 2005.
Professor Mohebi is now a permanent faculty member of the Islamic Azad University, Science and Research Branch (SRBIAU) and teaches post-graduate courses in different outstanding Iranian universities.
There are many outstanding scientific and legal records in the recent professional career of Professor Mohebi. He was appointed as Head of the Presidential Center for International Legal Affairs since 2013, and organized international claims and legal affairs of Iran by employing young legal experts. In 2015, he was introduced as Iran's representative in the International Court of Justice (ICJ) and founded an experienced legal team, including foreign and domestic professors and lawyers. Two prominent claims between Iran and the United States before the ICJ (Hague) were filed at the time which was defended by him and other Iranian and foreign lawyers. Many accomplishments have been achieved in both cases recently.